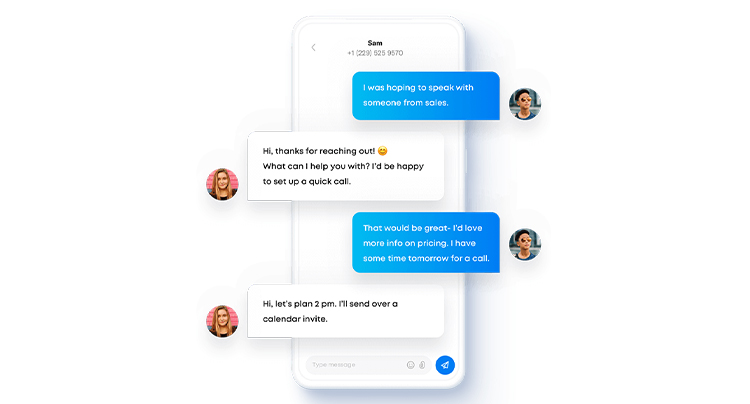 2 way messaging Long code Short code SMS service
SMS service from operators for business branding and promotion is usually one- way of service. A subscriber always receives messages from the company in form of SMS but these SMS are not to be replied to as it is an auto – generated SMS. In digital marketing services and SMS services, a solution of 2 way messaging is in the service for helping customers and subscribers. The smartphones are having long text messaging characters for sending and receiving so it is not a worry about the length of the message. SMS services have opened the gates way for 2 way messaging services for better communication and advanced relation establishment.
Long Code SMS service
Publicity, advertising, and promotional campaign are now targeted over the phone with an SMS alert. The long code SMS is most from the business company about their business promotion, strategies, and marketing campaign. These messages are carried with a maximum length of characters, explaining the details of the company and its promotion. Long code SMS is generated as an elaborated text form for a respective company involved in e-commerce business or other businesses for online business. This SMS initiative is all by the service provider of a cellular company directly to the subscribers.
Short code SMS service
Short code SMS services are very common and mostly used services provided by a telecom company. A simple code -generated short message or code message is provided by both an operator as well a business company for its promotion. Here, it is a service of 2 way SMS works to respond to the promotion of short SMS in a short reply. This is like setting a channel of communication between a service provider and a subscriber.
2-way SMS a secure communication
2-way messaging long code and short code SMS service is a secure gateway or a line of communication for setting up a 2 -way communication. A business promotion received SMS can be replied to and get back the reply from the consumer end to help and satisfy the customers with all their queries and concerns anything related to the received message.
'Analytix Mantra' helps you with a 2-way messaging service for making your business just not reach the pockets of people rather it reaches into the heart and gets an admiring response for your business. Choose the 2-way messaging services and get your business a prestigious response from the market end.