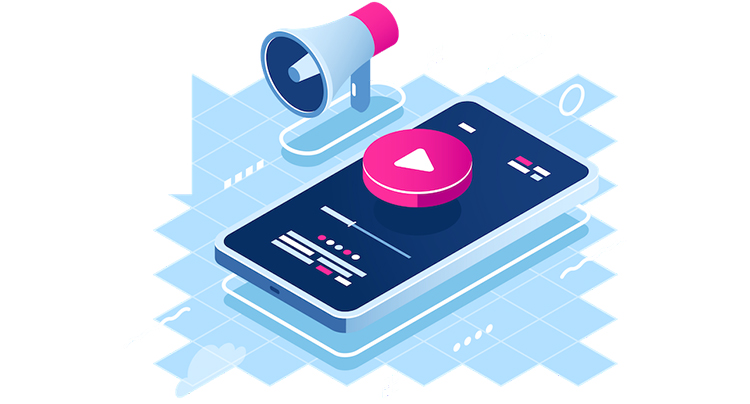 Voice SMS/OBD a call for high - security alarming system
Evolving technology has raised a serious alarm regarding security alerts for banking and online business. The scenario of today about technology is so fast and quick with all the latest features which is going beyond the imagination day by day. Every rising sun brings some new contribution news in technology. An out -breaking news of frauds, scams, and banking alerts have made a call for a security alarm. Digital marketing agencies have targeted mobile phones for business campaigns, promotions and, branding as well as for making security alerts breaching privacy. SMS services have proven a great help for verification and security system.
Advantage of Voice SMS
A usual SMS over the phone is very common but a Voice SMS is something different and has various advantages. Here are some valid points suggesting the advantage of voice SMS.
Easy usage

Not required to compose a message

Send message conveniently

The message is limited to 30 seconds

Immediate receiving message alert to the recipient
The voice SMS is demanding for listening to OTP and cross -checking of login and password generation. This acts like a bridge between a user and a recipient as a conversation talk and a high -security platform.
Banking alerts, transactions, e-commerce websites account access, and much more demand Voice SMS services.
The service is efficient with all mobile network companies
Once decided to choose a Voice SMS service for your business company, it is important to know about the efficiency of its working. SMS either text or voice is generated by its particular cellular network company. A service provider just helps to align the path and receive an alert from your cellular provider company SMS every time whenever it is demanded or needed by a consumer. Voice SMS is basically for OTP alerts and other transactional alerts as well used for business promotion.
Choose a revolutionary service provider
A business company are very much depending upon promotions and branding. An SMS alert is generated for assured promotion because of its different segments.
When it comes to choosing a Voice SMS/ OBD service provider, never fail to choose 'Analytix Mantra' a friend and a partner to save from all frauds, hacking, and scams and providing the best services for SMS services. The company provide a beating service for the benefit of its customers with high alert voice SMS/OBD services and other SMS alert services.