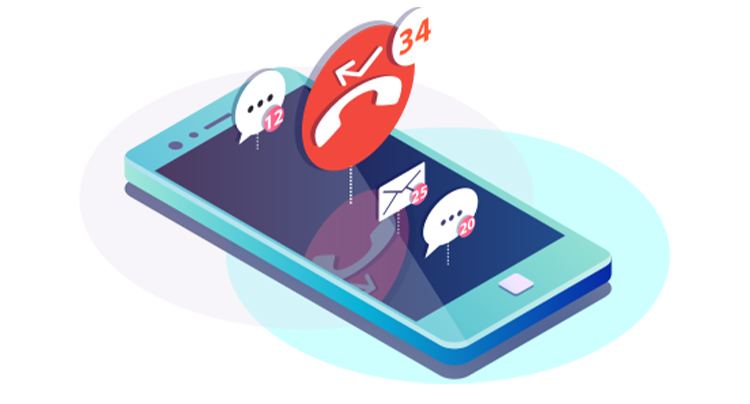 Miss call alert service a service granting your business strength
Stealing some precious time from a tight schedule busy time results in missed calls, but it is important to be aware of the calls missed so that no important calls could be missed ever. Yes, missed call alert message over the phone is now very common. Is it important to have the service of missed call alert in your business or your work module? Every time answer will be 'Yes'. As smart phones are acting as smart devices handling all your business and branding affairs, so it is important to keep your smartphone upgraded with every service and always receive an SMS alert.
Types of missed call alert systems
The different operators provide different types of SMS services. Basically, the two major types of missed call alert systems are
Primitive missed call alert.

Advanced missed call alert.
Mostly mobile phones when switch off get alerts about the missed number is called the primitive missed call alert. However, the market is now targeting these services in a much different way. A business company opens a line as a channel for missed calls fulfilling the purposes like; polling, voting, lead generation, number verification, and much more.
How does a system of miss call alert service work?
Any number associated with any particular business organization approaches a phone number and for reasons, if a call drops the alert of that particular number is forwarded with details over to email, mobile in respect of SMS, and API. This is a working module for any associated company to work as a miss call alert system. The private agencies providing these services just help in connecting businesses to meet customers and make an appropriate channel of communication between a customer and a business company.
Choose your service partner
A service miss call alert service is a dedicated and business -oriented service for a healthy approach to its customers. Turn your smartphones always a smart gadgets for receiving and never missing any SMS alerts helping and encouraging your business. SMS alerts act like a never miss an opportunity of any update.
'Analytix Mantra' is a genuine service provider for all SMS alerts and their need for your business and customer relationship. In just a quick snap, the details of all information about the phone number are shared to connect and contact back as a privileged customer.