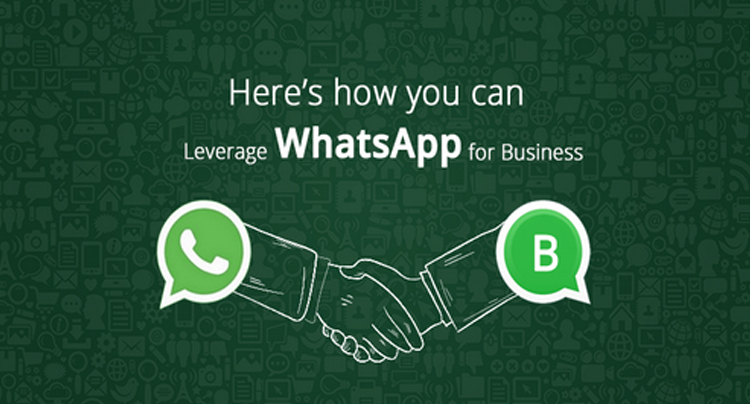 Whats-app emerging market tool for business establishment
Interested in establishing a business of your own? Just check out your phone to start your own business. Businesses have now transformed into a simple and plain word, but with a deep approach and smart customer connectivity. Meta Group has gifted this world with two leading social media platforms; WhatsApp and Facebook. Interesting to know, the number of people following WhatsApp is counting in million which is enough to make itself ranked as the highest populated country in the world. It means that if millions of people are following WhatsApp, so it is best to introduce WhatsApp business. WhatsApp is now noted as one of the emerging tools for marketing and promotion strategies for business.
WhatsApp is used for interaction and communication
WhatsApp provides one- to- one communication with each individual. A business company can direct chat with the customers for their interested lists and queries as well easier communication can be done by sharing images, videos as well texts.
Owning a WhatsApp business helps the organization in categorizing the group and sub – group of clients of interested clients and regular visited clients. This platform truly develops closer contact as well genuine contact with its customers. WhatsApp business account must use the display picture of companies logo or picture to make oneself more impressive and trusted party.
WhatsApp business and its three statuses
As WhatsApp has now introduced an open opportunity for opening a business account it has symbolized itself with three statuses; unconfirmed, confirmed, and verified to maintain the trust of associated followers. A phone number is matched with the associated account and finally gets the associated 'Verified' with a green check. WhatsApp has given a proper mechanism for the Business account which is a proper background check and phone number check.
An innovative campaign conducted over the WhatsApp business associated account with sharing and receiving images, videos, and product reviews. A customer review makes a lot more sense in campaigning and promotion.
Turn a table into a successful business
'Analytix Mantra' is transforming the business into a trusted and verified WhatsApp business. The personal information will get turned into business information and verified from the WhatsApp. The company helps in growing and establishing business by targeting the maximum audience and providing a successful campaign.
'Analytix Mantra' helps in wrapping all the problems of concerned queries and messages by the customers and gives an affordable mass communication media platform for business operations.