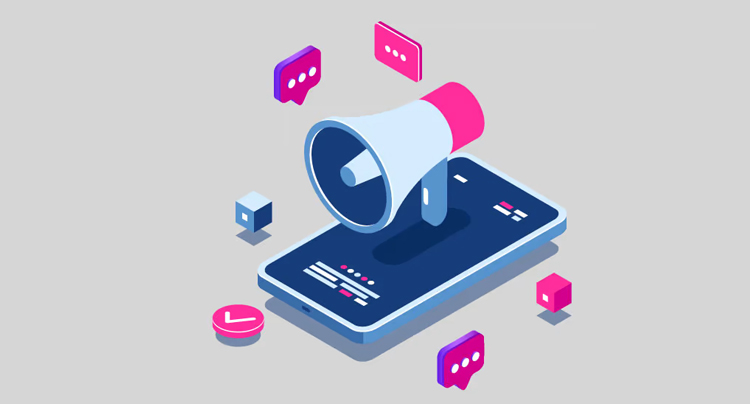 SMS marketing is a strategy to boost the business profit scale
Increasing brand awareness in the market needs an online platform, a now the evolution in technology has changed online media to smart devices. It is a race to join and win the branding and promotion in the market in much less time. As the internet is flooded with many prestigious online businesses, so the time now demands some more flicker in technology, and mobile phones are chosen as the best media for communication.
Marketing media and promotion both are related to each other and here promotion via mobile phones is targeted with SMS services. In the digital marketing era, SMS services are now a helpful journey to overcome the internet traffic, or just bypass the internet traffic and get to mobile phones with SMS. A simple, easier and much less time makes this service a successful service for branding and promotion. This service is making a huge difference in bringing valuable results and a successful promotional campaign.
Bulk SMS and its awareness campaign
SMS services are related to bulk SMS services which is nowadays a proven successful campaign. Digital marketing agencies are making this SMS marketing strategy a successful delight with these certain points.
Choosing a reliable marketing list.

Offer value to customers' time.

Personal approach.

SMS has to be rightfully done with the proper timing.
A promotional SMS carries information about promotions, new arrivals, discounts, or something similar to these facts. The right message delivered to the right place at a right time makes the campaign a successful one.
SMS marketing helpful in business expansion-
A business expansion very much depends upon the strategic working of SMS services. In earlier days, SMS marketing was not common, but it has taken place for branding and promotional event campaign. Saving time, as well as making the branding reach the maximum customers is the best service of SMS services.
Choose technically sound associates for your service
Growing mobile phones and end-user demands a high technically sound men for providing SMS services. The right message at a right time and to all specified people is always the first demand and need in this strategy.
'Analytix Mantra' is providing a technical service with all basic demands for an assured service for promotional SMS. In this journey of SMS marketing and promotion, branding and promotion are always proving to be the best and needful to enjoy the success and profit scale of a respective business company.