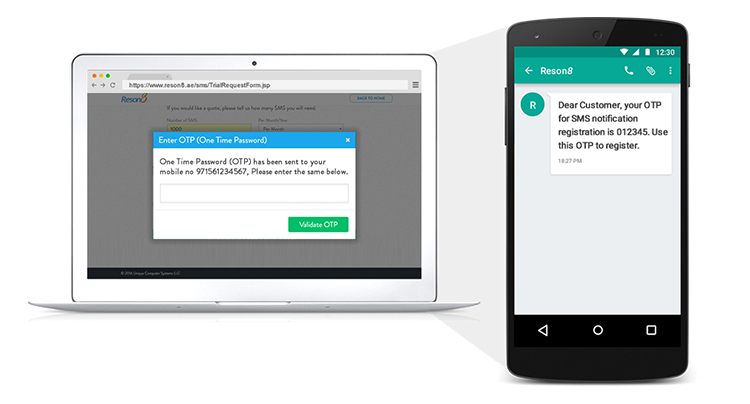 VFY OTP (2 FA) a risk but an authentication gateway
Growing digital marketing business and technology is always showering as a boon, but with these, it has also brought an alarming risk of data privacy intrusions, phishing attacks, and other fraud alerts. Breaching of data base and personal data information has now become a very simple process but it has to be taken good care of by putting some bar gates as a checkpoint. Online businesses and smart phones are now connected with bank and money transactions so at every cost the system has to be secured to safeguard hard -earned money. Growing technology has though brought several frauds and scam alerts, but it has also introduced several technologies like VFY OTP (2 FA) for checking the risk and other factors.
Overcome the risk with verify OTP
Intruders have proven experts in targeting banking transactions and accessing personal data information, but with the gateway of verified OTP SMS, it has proven safe and easier to access. The main objective of verifying OTP via SMS is to provide secure access only to authentic users. Once a user enters to a transaction landing page, an OTP is sent to a mobile phone which is valid for a limited time which is up to 10 minutes. Once the received OTP is verified with the transaction page, permission is granted to access further and proceed the on-going transaction. An OTP is always sent to a genuine and authentic person, so it assured the security terms of the transaction and access.
Some of the major risks as an alert-
Wireless interception.

Mobile phone Trojans.

Free public Wi - Fi and hotspot.

SMS encryption and duplication

Malware.
Digital marketing business has to look over the threats and overcome the defects as a threat to solve each problem. OTP verification helps in solving these technical issues or intruding privacy and phishing.
Whom to choose?
As OTP is purely dedicated to banking alerts as well as getting into a genuine and authentic I'd, it is very important to choose the operator known for promising services and helping the company gain the trust issues from its customers. The services of VFY OTP (2 FA) by 'Analytix Mantra' is a dedicated service with a protocol license from the telecommunication industry for providing such OTP verification services.
'Analytix Mantra' is always a chosen service provider for SMS services at your pocket – friendly rate and most important establishing a trusted contact with the customers.